I picked up an idea of using bandannas to make a pillowcase style dress. Naturally the next time I went to the store I checked out the $.97 bandannas! I was able to get enough to make two matching dresses for Sunshine and Butterfly and then a coordinating dress for Daisy. I have finished Sunshine's outfit since her preschool Valentine's party is tomorrow. I will take pictures of each of them when they're all done, but here are the pictures of Sunshine's dress, ruffle-bottomed tights, tee shirt, and bow all ready to wear tomorrow!
Sunshine's Complete Outfit!
The jumper is fully lined for modesty: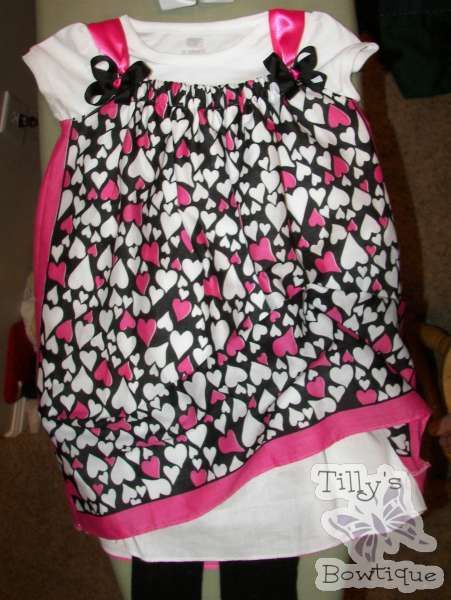 Accent bows at the straps on the front: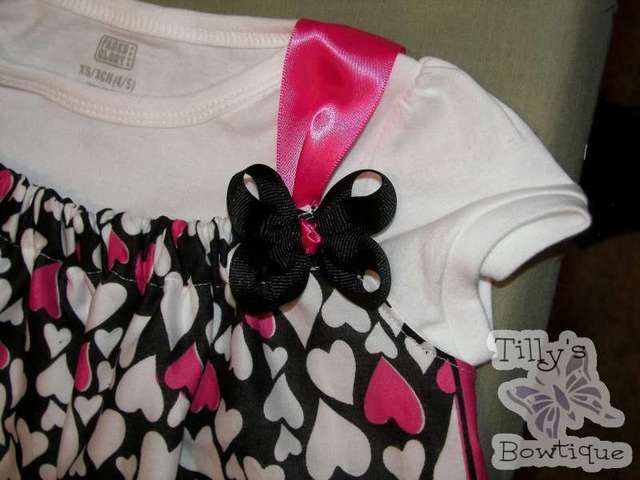 Bows, Bows, Bows!!!